Can Australia negotiate tough 2018 World Cup group?
Australia became the 31st country to secure their spot at this summer's 2018 World Cup in Russia when they overcame Honduras 3-1 in their intercontinental play-off tie.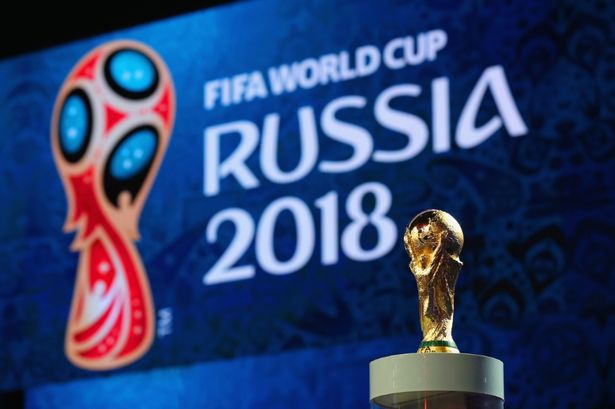 That victory also saw them finish as the Asia best third-placed nation and cement their position on Russian territory, where they have now been thrust into a tough and testing group stage. Within a challenging Group C, the Aussies are set to compete against three solid sides, as they prepare to do battle with all of Euro 2016's hosts and finalists France, South American outfit Peru and European contenders Denmark.
This will be Australia's fourth appearance at the World Cup finals, with experienced 65-year-old Bert van Marwijk's current crop of stars being presently ranked at 39 overall in the world by FIFA. The Socceroos are regarded at 14/1 to win Group C ahead of main rivals and Euro 2016 finalists France, but they are a much more promising 3/1 in the football betting with bet365 to simply qualify for the next round on Russian territory.
Australia are seen as obvious second challengers for Group C supremacy behind former World Cup winners France, with Les Blues seen as the clear front runners for success in top spot.
Although, the Aussies no doubt have a great opportunity to progress to the knockout stage ahead of both Peru and Denmark, having proved they can deal with the big occasions and produce strong performances in their admirable qualifying campaign.
This tournament will also represent the final appearances of current coach Bert van Marwijk, with Sydney FC tactician Graham Arnold set to take up the mantle after the World Cup comes to a close for the country. This will be his second spell in charge of the national side, having previously overseen the team for a year after Guus Hiddink stepped down from the role in light of the World Cup in Germany in 2006.
Although, before that happens, current coach Van Marwijk is keen to make a huge impact on the international scene in Russia this summer, before departing proceedings and handing over to his imminent successor Arnold. The former Netherlands, Borussia Dortmund and Feyenoord boss has outlined his intentions of making a strong showing on Russian turf and has taken inspiration from Manchester City manager Pep Guardiola, stating: "One of the most important things you need is speed, especially in modern times.
"The pitch is the same size as it was 100 years ago, but we are bigger, stronger, and faster. The tactics are better. So it is all about the space. You have to play football within the space and use it. You have to create space for yourself. Watch Man City. They are playing the best football in the world at the moment. They have always the most ball possession and still they score goals out of their transition. There's more variation. But it's all about the space."
Australia are unlikely to be playing like Man City have throughout the World Cup, but their confident current coach is clearly keen on implementing some of Guardiola's tactics in his upcoming campaign, as they aim to negotiate a testing Group C in Russia.