MATCH PREVIEW: MARINERS VS MELBOURNE VICTORY
It's expected to be a heated clash when the Mariners host Melbourne Victory on matchday 19 in the Australian A-League on Sunday and there are a couple of reasons why it's going to be not just an important tie, but also an interesting one as well. Marco Urena is expected to miss the match through suspension following his sending off in their defeat against Brisbane on Wednesday. However, Alen Stajcic will be excited that he will be able to call upon attacker Alou Kuol who is now available to feature in the match after falling I'll and missing the Wednesday game.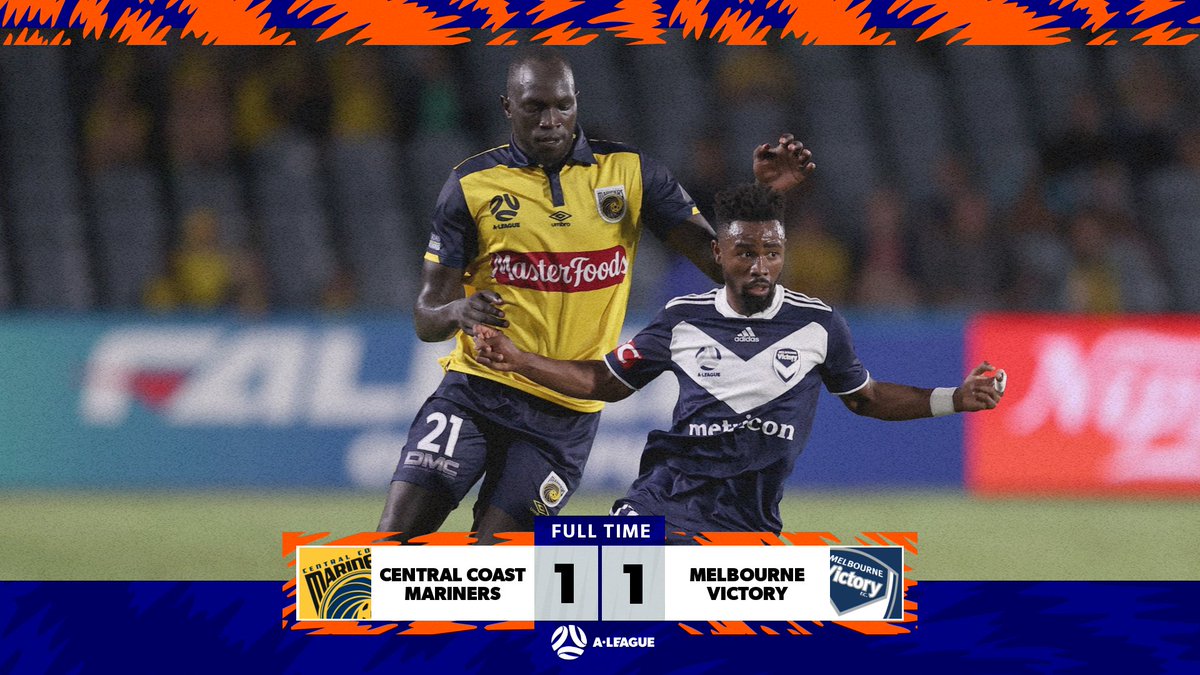 It will be the fourth time the Mariners will be playing a fixture in just 15 days but after the match, they will have enough time to rest (10 days) until they travel to Brisbane to take the Roar yet again on the 20th matchday.
Stajcic revealed that Alou was in the squad on Wednesday but could not take any active part because of the illness he had some days before which he had to fully recover from. The manager, however, added that the forward is now fully recovered and is an available option for their next tie.
He also said there are other options for him to select from when asked if he will be using the duo of Dan Bouman and Jordan Smylie. The vane will be played on Sunday the 2nd of May 2021 at the AAMI Park in Melbourne and will kick off by 4:05 pm. The match referee is Jonathan Barreiro and will be assisted by officials Scott Edeling, Daniel Ilievski, Adam Bavcar, and VAR Shaun Evans.
Here's the full Central Coast Mariners squad:
1.Mark BIRIGHITTI (gk), 3. Lewis MILLER, 4.Joshua NISBET, 5.Stefan NIGRO, 6. Gianni STENSNESS, 7. Stefan JANKOVIC, 8.Oliver BOZANIC (c), 10. Daniel DESILVA, 11.Jack CLISBY, 14.Daniel BOUMAN, 15.Kye ROWLES, 19.Matt SIMON, 20.Adam PEARCE (gk), 21. Ruon TONGYIK, 22. Michal JANOTA, 23.Dan HALL, 25. Matthew HATCH, 26.Jaden CASELLA, 29. Alou KUOL, 30. Jordan SMYLIE
IN: 22. Michal JANOTA (Return from Injury), 25. Matthew HATCH (Promoted), 29. Alou KUOL (Return from illness)
OUT: 12. Marco UREÑA (Suspended)