UPDATED: MACARTHUR HUNT FOR EX-PREMIER LEAGUE MIDFIELDER IN JEOPARDY
Rookie Macarthur FC coach Dwight Yorke is keen to add Englishman Jack Rodwell to a spate of recent arrivals, as he re-constructs the club's squad for the new A-League season. A free agent after being released by Western Sydney Wanderers, the former Everton, Manchester City and Sunderland utility has been offered a lifeline by the Bulls. He came to the A-League ahead of last season, joining after his release from Sheffield United. A source close to FTBL revealed that Rodwell is on Yorke's wish list, though a deal hinges on the 31-year-old tempering his wage expectations.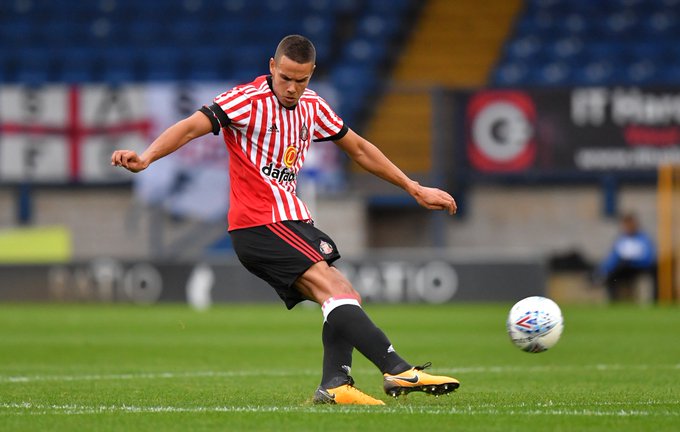 Rodwell - who made 14 league appearances for Wanderers in his single season with the club - would link up with recruits like Daniel Arzani, Matt Millar, Kearyn Baccus and Anthony Carter at Campbelltown if Yorke gets his man. Yorke has been a long time admirer of Rodwell's - despite an unfulfilled career in England which saw the nation's 'next big thing' fail to deliver on his promise. After leaving Manchester City for the north-east, he floundered with Black Cats before his UK career finally fizzled out at Sheffield United.
Rodwell showed glimpses of his talent last season in an under-achieving and lop-sided Wanderers line-up, and Yorke believes he can add dynamism to his Bulls midfield. In a show of faith, the ex-Manchester United and Aston Villa star selected Rodwell for his A-League All Stars squad which lost 3-2 to Barcelona back in May at Sydney's Stadium Australia. The head coach is doing all he can to bring together a group of new players to further add more steel and flair to the team ahead of the new A-League starting very soon.
Rowell is expected to accept the chance to sign for the club since he is without any club at the moment following his release recently.